Pickup (3.8.2012): Snake Camo Metal Gear Solid 3DS
Metal Gear Solid Snake Eater 3D hit stores in Japan today, March 8th. The game retails for a whopping 5800 yen, incredibly pricey for a title when the domestic PS3/360 versions of MGS HD Collection retails for 4800 yen and is often found for much cheaper in stores. A few months back, Konami Style, Konami Japan's official webstore, held a lottery for the chance to purchase the limited edition "Snake Camouflage" Nintendo 3DS system and I was lucky enough to be selected to "win" a chance to purchase the system.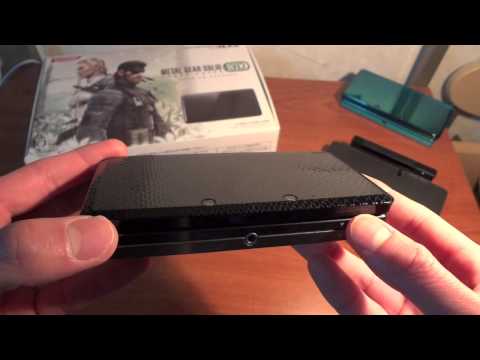 The price for the bundle (which includes the system, Metal Gear Solid Snake Eater 3D game, and two clear files) came out to 22,900 yen, which is about the price I paid for my original Aqua Blue 3DS roughly a year ago before Nintendo dropped the retail price from 25,000 yen to 15,000 yen. The bundle still costs more than a regular 3DS system + game combined at retail, but the system is pretty damn nice. I wasn't keen on it from the initial photographs that hit the internet but, seeing it up close, it's a nice system. I'm not sure what I'm going to do with two Nintendo 3DS systems, but it's definitely a nice showcase piece. Enjoy the gallery below.